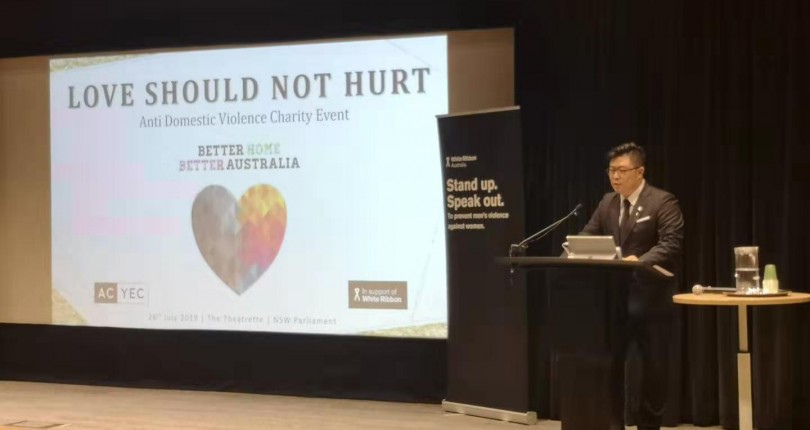 Thank you to everyone who came to ACYEC and White Ribbon annual LOVE SHOULD NOT HURT Anti Domestic Violence Charity Event.
Due to the NSW Premier's heavily committed schedule, she is unable to accept your invitation. However, she especially asked the Hon Natalie Ward MLC as the representative. In her speech, she mentioned the grim picture of domestic violence, with an average of one woman dying for domestic violence in Australia. Prevent domestic violence is our government's priority.
The event host, the Hon Scott Farlow MLC has expressed the recognition of ACYEC's work and the future role of the state government to fight against domestic violence and mentioned our work for drought relief before.
Liam Dooley, the Senior Executive of Community Programs, introduced what is White RIbbon's solution to domestic violence. Also, what they need is more generous help from the people.
Thank you to the federal MP Gladys Liu's congratulation video. It's touched that she has been working on protecting Women and founded the organization Shiro, which means She Is Hero.
I am honoured to receive the White Ribbon Ambassador certificate from Liam.
Let's create a BETTER HOME, BETTER AUSTRALIA!